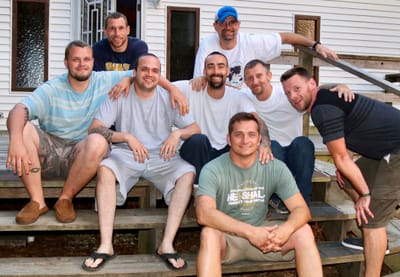 What is Jumpstart?
Jumpstart Ministries is a Christ-centered residential recovery program for men and women that provides a safe clean environment for our residents to experience steady growth! What separates Jumpstart Ministries, from traditional rehabs, is that we realize that true rehabilitation is not just about drugs. We are a total life building program and we realize that change doesn't come overnight. Long-term living in a drug and alcohol-free environment gives residents time to break the cycle of relapse and dependence. A structured daily schedule builds self-esteem by realizing what they are capable of. The Supervision and support of sober peers helps instill a sense of accountability.
Who is the program for and what can someone expect?
Our program is not just for people with drug charges it is for anyone who has lost their way and needs a JUMP START on life. Our goal is to prepare each resident to be successful upon re-entering life with an emphasis on being employable. We are uniquely structured with partnerships and contracts throughout the community which help fund the program and provide work opportunities for our residents. Jumpstart Ministries assists residents with driver's license reinstatements, obtaining social security cards and even acquiring their G.E.D if needed, as well as establishing structured repayment plans for their fines and child support. This unique aspect of our program enables us to offer hope and help to those who need it most.

How is the program structured?
Jumpstart Ministries provides long term recovery, structure and routine that is not available in treatment centers. We are a thirteen month recovery program which is divided up into 3 phases. In phase 1 Residents learn how to build the foundation of their life through life skills classes, bible studies, a curriculum on unlocking their thinking, anger-management classes and 3 church services a week as well as our own Celebrate Recovery meetings. In phase 2 We give residents the opportunity to get a job and make their own money allowing them to save for their future. It's at this point the residents can take the skills they already learned and start to apply them. Classes on managing their money, focusing on their vision and finding their purpose are the vital key in building the frame work of their life. Phase 3 is when residents start making decisions on vehicles, picking out a home and ultimately the direction they will be heading after their JUMP START on life.
How do I get started?
Fill out the application below and send it to us. Please be as honest and detailed as you can. Provide your contact information and a member of our staff will get back in touch with you to follow up.